New Patients Please Call 573-410-4685
Coming soon!
We will soon be administering the COVID-19 vaccine, to join our waitlist click here. Once we receive the vaccine we will call you to schedule your appointment.
For the most up to date information from the state click here.
 - ATTENTION -
Our lobby is currently open. We would appreciate our in-store shoppers to wear a mask if possible. Please feel free to utilize our convenient drive-thru or delivery services!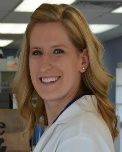 Meet Your Pharmacist
Southern Illinois University in Edwardsville
Serving the Montgomery City Medicine Shoppe since 2012
Specializes in Med Adherence, Med Sync, and more
"We offer personalized, friendly service." - Learn More »
Sign Up For Our Newsletter